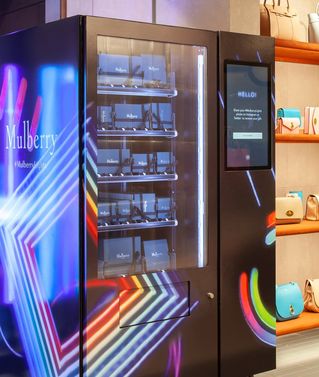 Share a photo of our #MulberryLights store windows to Instagram or Twitter and win a treat from our in store Gift Vending Machine. Everyone is a winner, one lucky player will win the top prize of a £1000 gift card!
The Gift Vending Machine will be coming to the following cities - don't miss out:
London: 15 – 18 November
Leeds: 22 – 25 November
Manchester: 26 – 28 November
Edinburgh: 29 November – 2 December
New York: 1 – 2 December
Mulberry lights up the festive season by switching on #MulberryLights – a series of illuminating interactive experiences that celebrate how light, colour, shapes and people come together to create a modern British Christmas.

The series began on 15-18 November with an immersive light installation, drinks and music performances in London at 100 Regent Street. Visitors were invited to explore and share their #MulberryLights images to win gifts.