Mulberry is a British luxury brand founded in Somerset in 1971.
From a strong UK following, Mulberry's strategy is to grow as a global luxury lifestyle brand, focusing on product innovation and superior customer experience.
Product
Core commercial focus of leather accessories, driven by innovation and craftmanship.
Lifestyle
Enhancement of men's, footwear, ready-to-wear, soft accessories and jewellery.
British Craftsmanship
Largest manufacturer of leather goods in the UK with two Somerset factories employing 600 people and manufacturing approximately 50% of Mulberry bags.
Positioning
Accessible luxury, offering the best value for price.
Design
The design studio is based in London where seasonal collections are conceived under the creative direction of Johnny Coca.
Stores
114 owned and partner stores in 27 countries with omni-channel capability in key cities in the UK, Europe and North America.
Digital
Mulberry.com trades in seven currencies, four languages, ships to over 190 countries and offers a variety of integrated omni-channel services.
People
1,400 employees globally, of which 600 in manufacturing in Somerset.
Strategy
The Board's long term objective is to grow Mulberry as a global luxury brand, offering unique and desirable product at the best value for price; creating shareholder value. The Group considers that revenue growth is the key performance indicator with which this goal can be measured.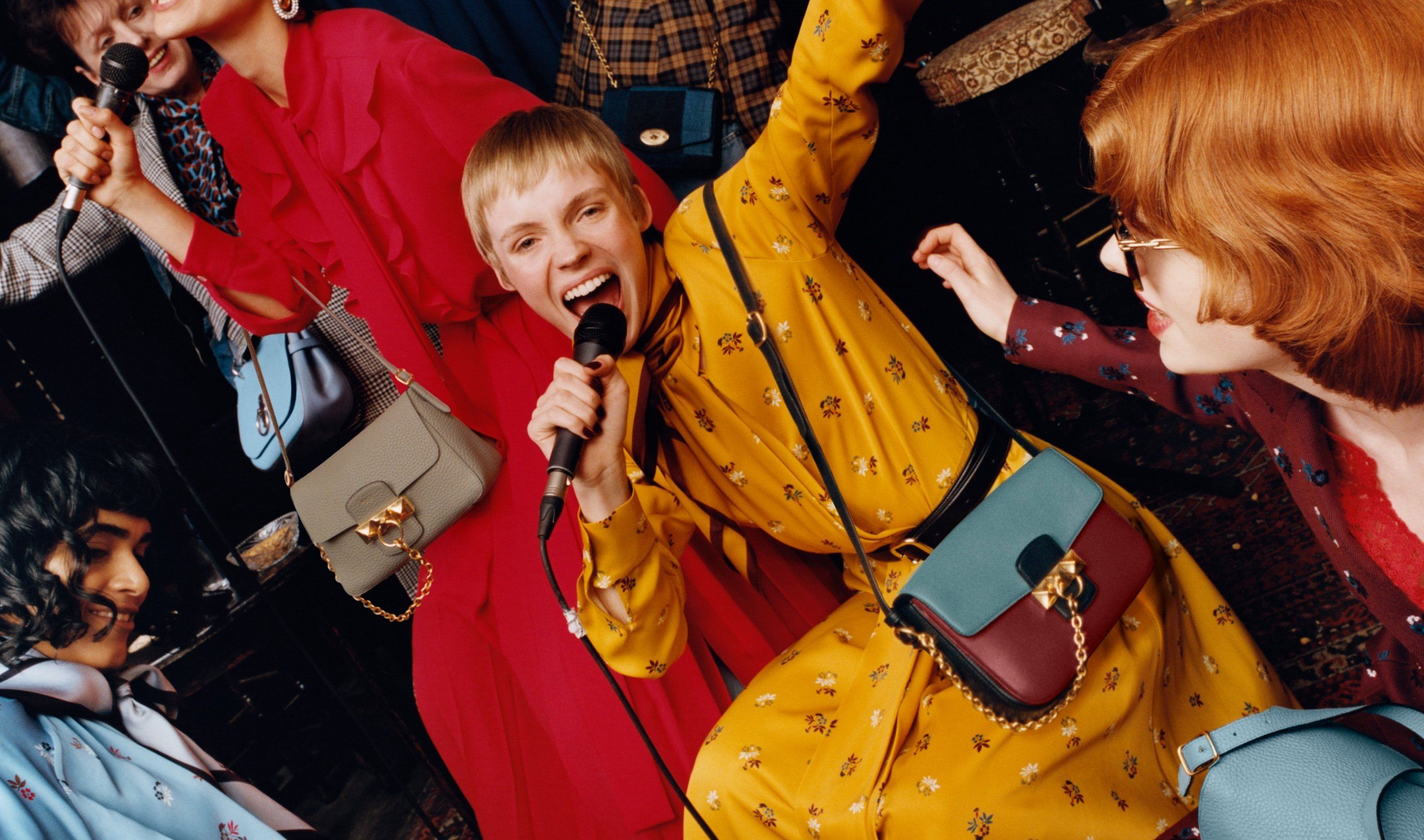 Customer-led strategy centred on innovation and craftsmanship, with leather accessories the core commercial focus.
New bestsellers established and iconic ranges revitalised under creative direction of Johnny Coca (joined 2015).
Complementary lifestyle categories, including men's, shoes, ready-to-wear, soft accessories and jewellery, have been further developed and enhanced.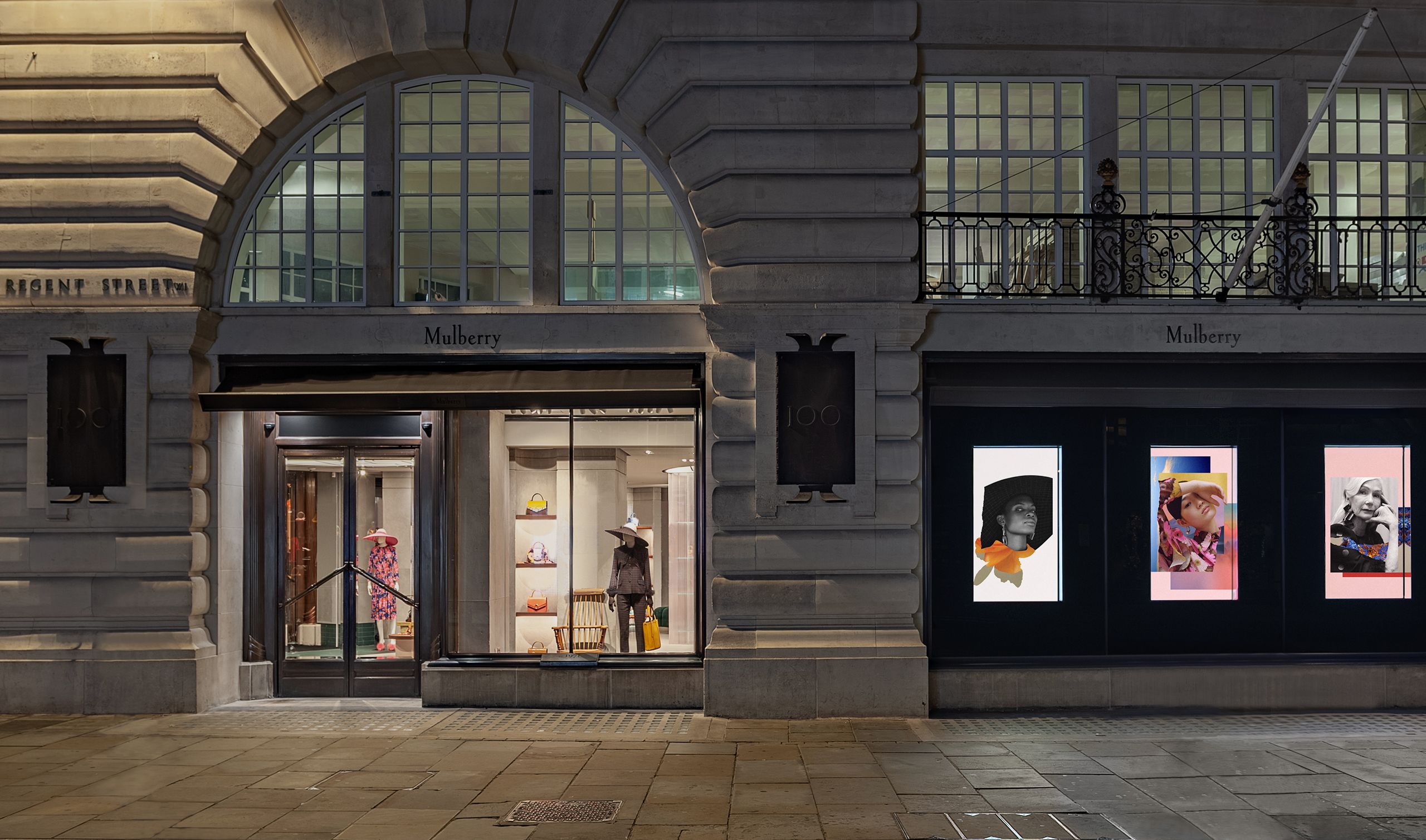 Direct to customer business with approximately 80% of sales from directly operated stores and mulberry.com.
Business partnerships established in high potential Asia markets (China, Hong Kong, Japan, Korea).
New store concept introduced in Regent Street store during summer 2018 with global rollout commenced during 2019.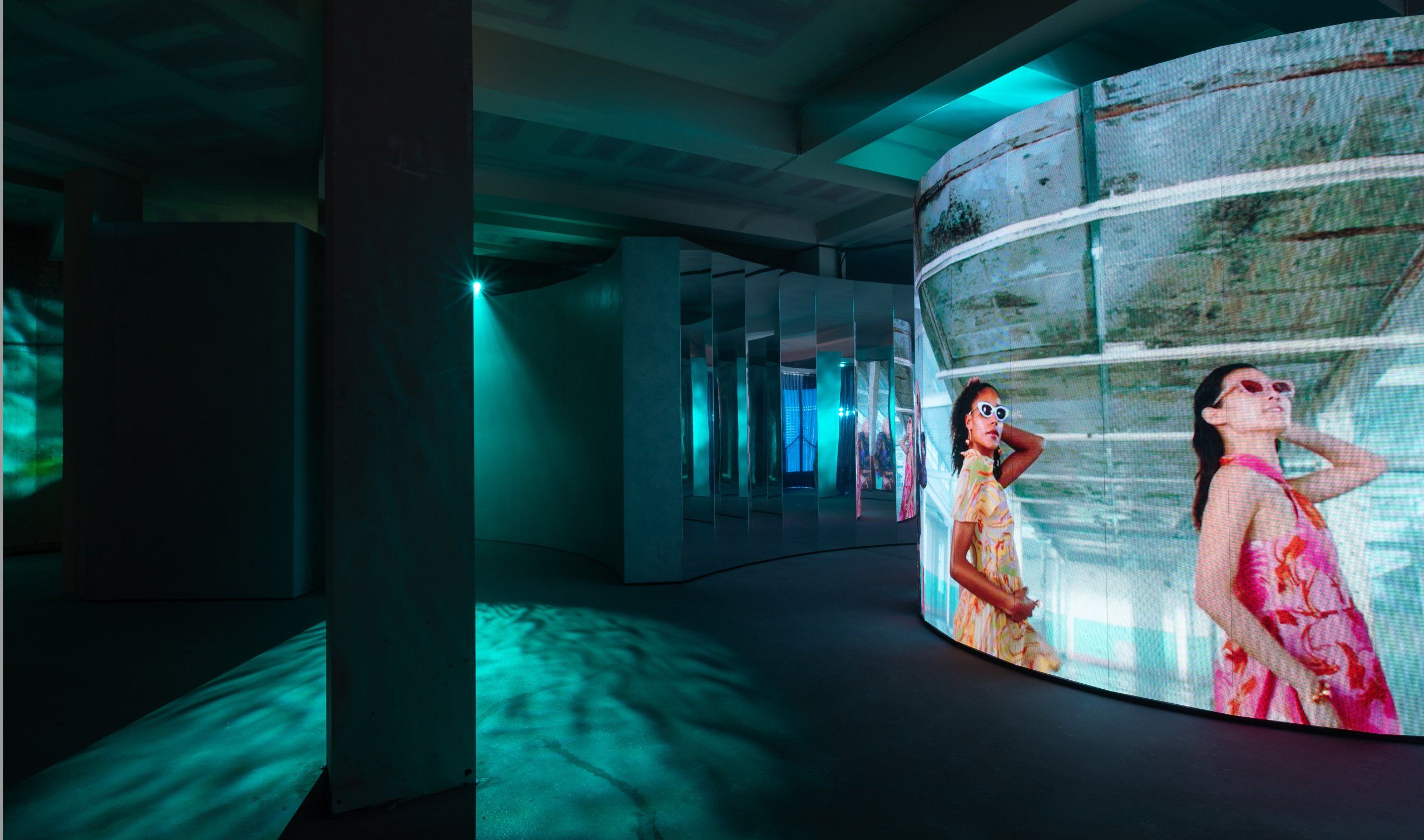 Integrated approach to communication across both new and traditional forms.
Majority of marketing investment allocated to Digital.
Programme of customer events to launch seasonal collections providing an instantly shoppable, real-time experience.
New Mulberry store concept features design elements that represent the brand's distinctive British heritage and introduces advanced technology features to enhance the in store customer experience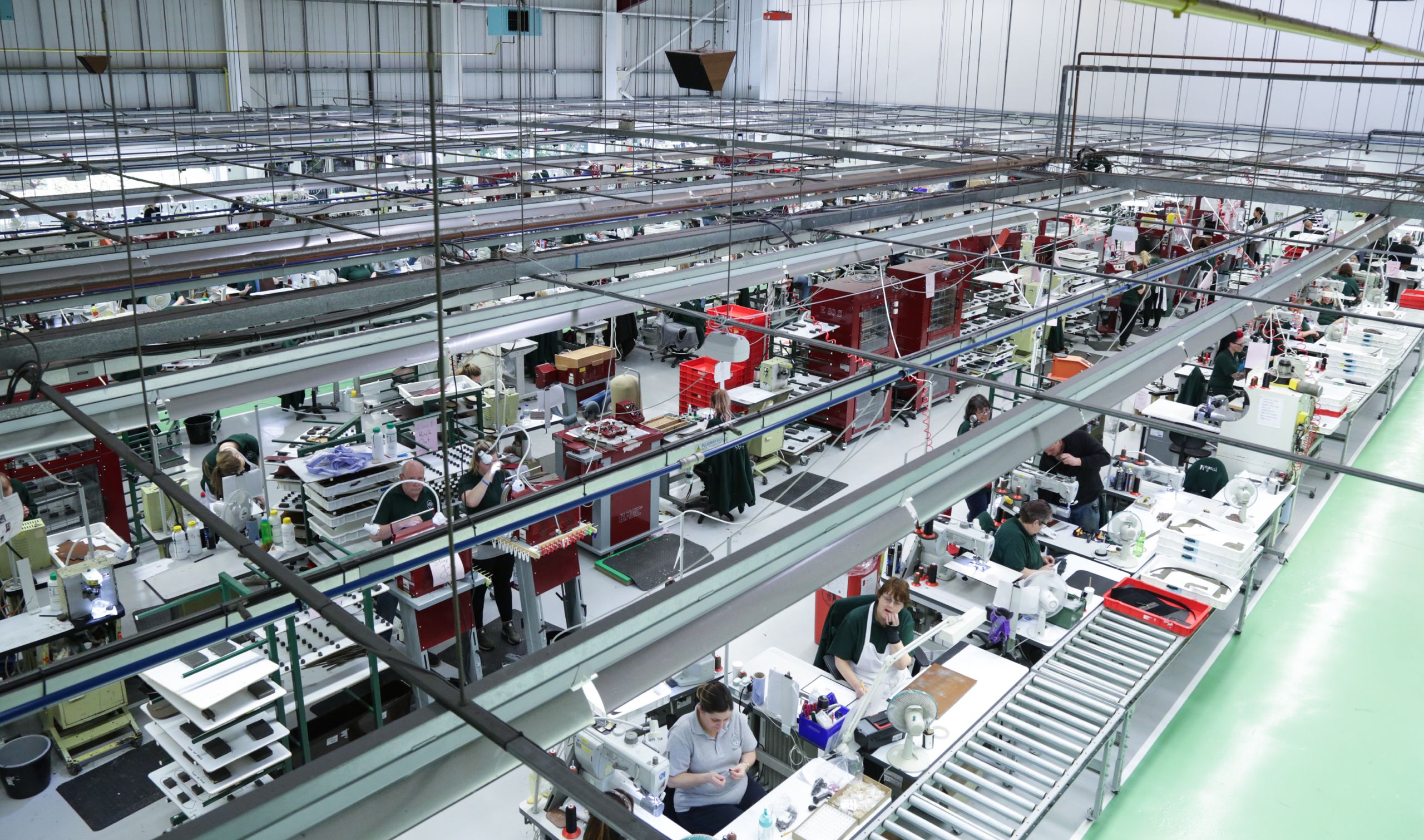 Commitment to "Made in England" strategy, with continued investment and development of the two UK factories in Somerset which manufacture approximately 50% of bags.
Agile supply chain from UK manufacturing enabling faster reactivity and reduced lead times.
Specialist Artisan studio within each factory showcases the Group's distinctive British craftmanship on special and limited edition products.
Somerset based customer services.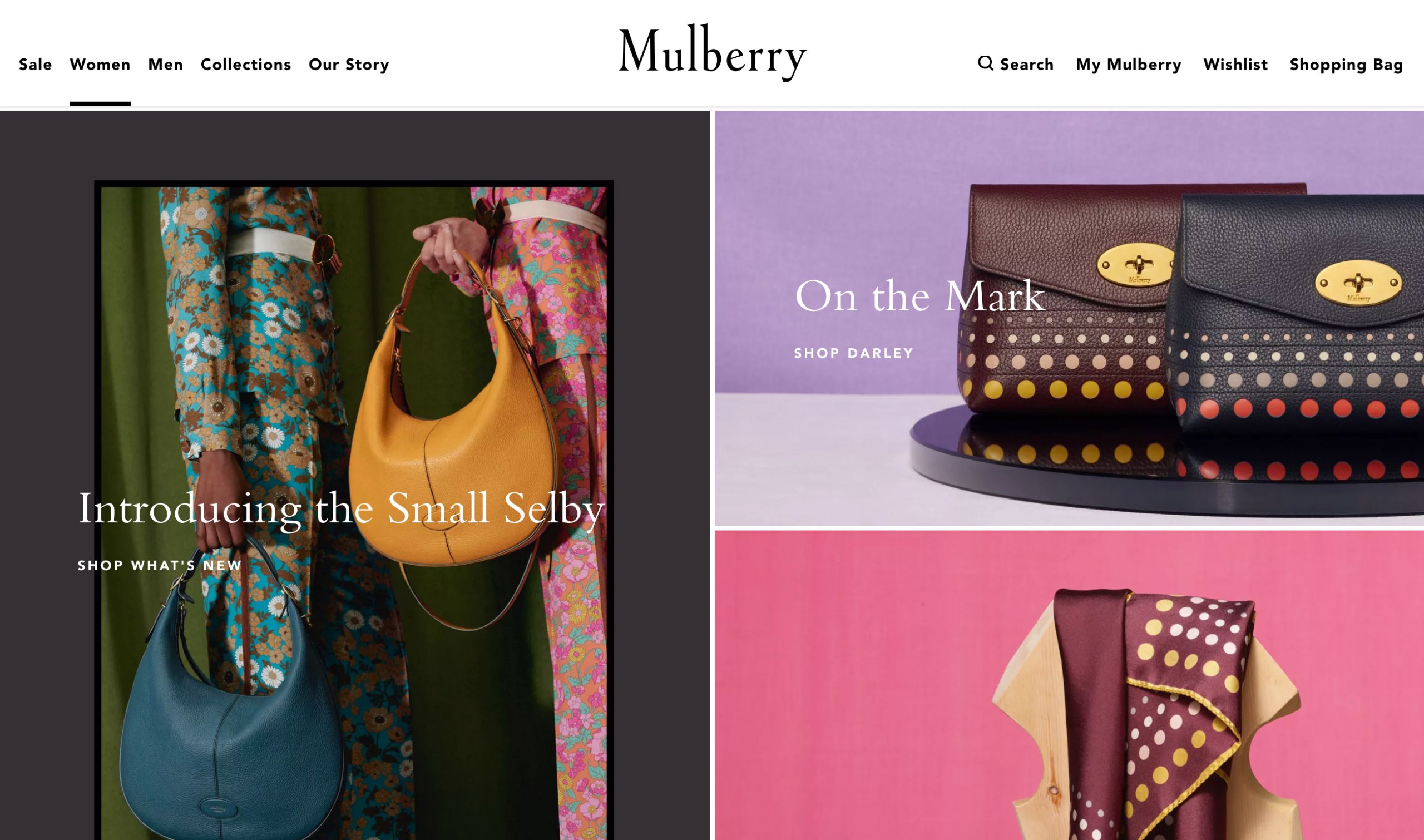 Penetration of Digital sales on total brand sales approximately 20% through consistent investment in platform.
Digital concessions with strategic partners have been introduced including JD.com, Secoo, Vip.com and Tmall.
1971
Founded in Somerset, England.
1982
First stores open in London and Paris.
1989
First factory opens in Somerset (The Rookery).
1996
Mulberry Group plc listed on AIM.
2002
Godfrey Davis appointed as CEO.
2003
Bestselling Bayswater bag launched.
2006
Award winning Apprenticeship programme introduced.
First US store open
2013
Second factory in Somerset opens (The Willows).
2015
Thierry Andretta (CEO) and Johnny Coca (Creative Director) appointed.
2017
JV agreements completed in China, Hong Kong and Japan.
2018
JV agreement completed in Korea.
Current Share Price
Mulberry Group plc: Please note this detail has a delay of at least 15 minutes.