We like to think our bags transcend hype no matter the season. So no matter how wild a life your Mulberry bag has led, if the time has come for a change or a repair, The Mulberry Exchange and our Repairs Team are here to restore and refashion, so it can live on in style.
We are passionate about extending the life of every Mulberry product through repair, renewal, and repurposing. This commitment is at the heart of our circular proposition, influencing the way we design and manufacture, and the services we offer our customers.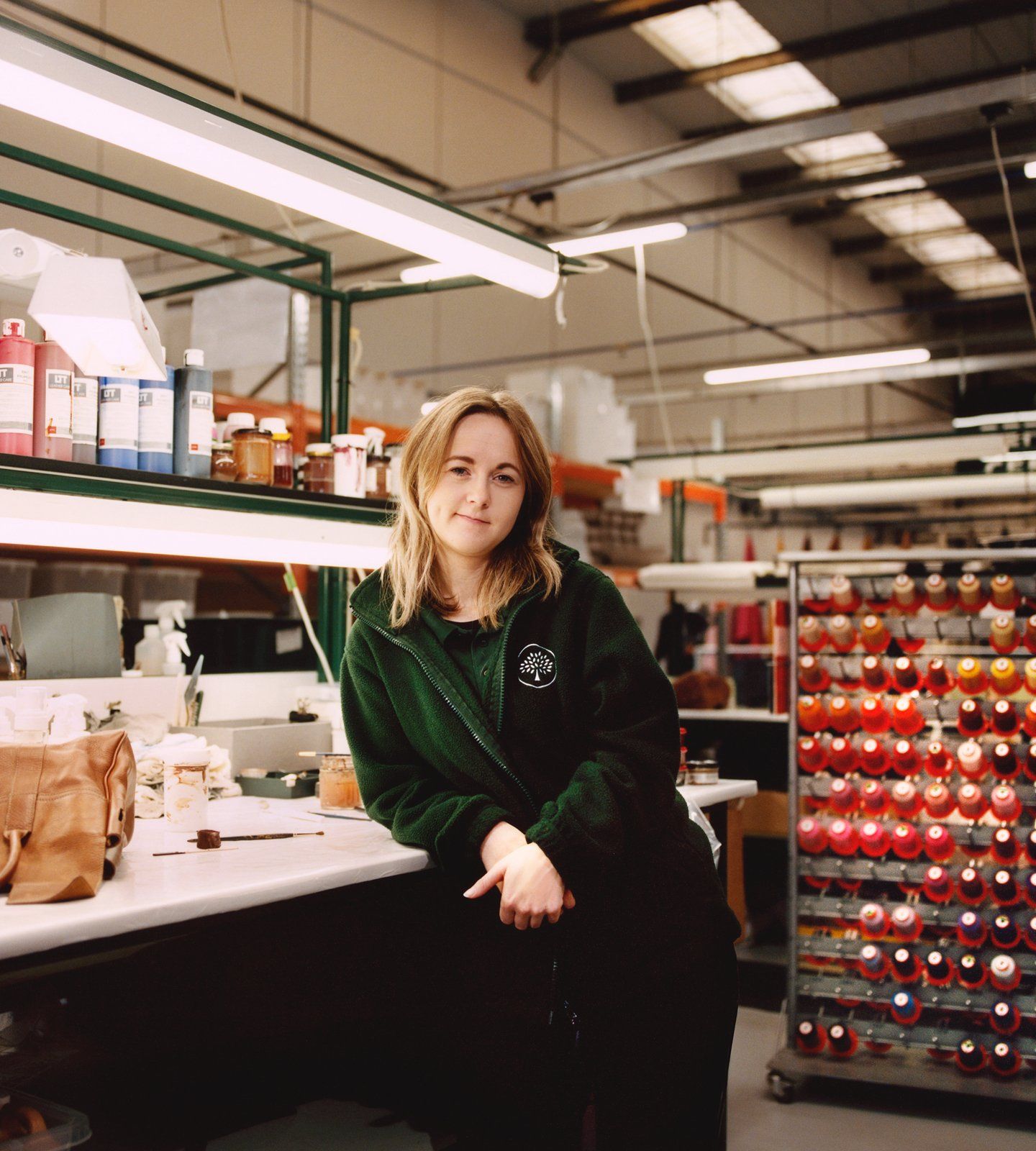 The Mulberry Repairs Team
The Repairs Team at The Rookery, one of our Somerset factories where we still make 50% of our bags, are masters of restoration, breathing new life into more than 10,000 bags every year, with leather and hardware archives going back over 35 years.
Request Your Repair
---
"Very few luxury brands offer these kinds of extensive repairs services, and almost none have the archive of leathers and components that we have, going back over 35 years."
Ellie, Repairs Team
---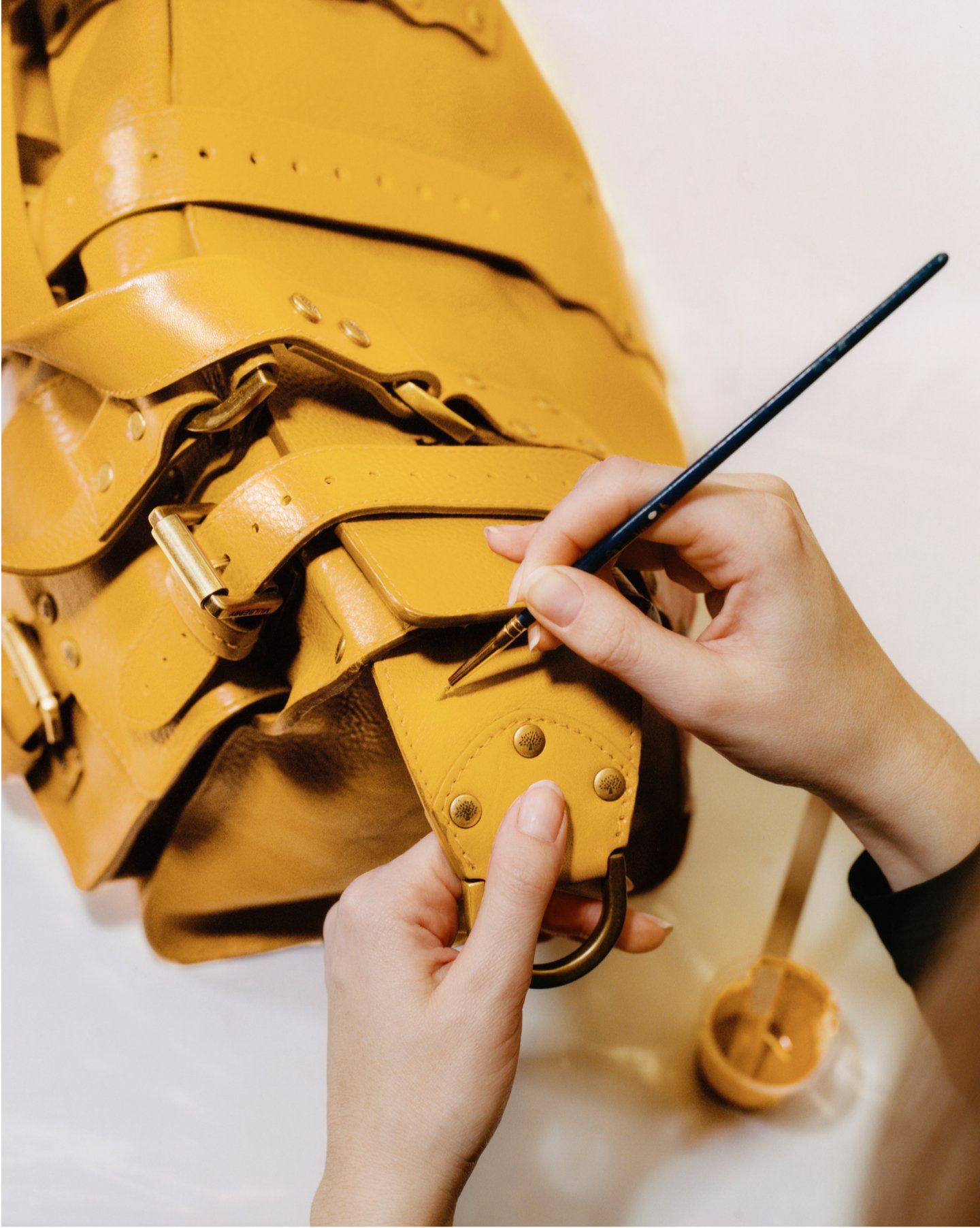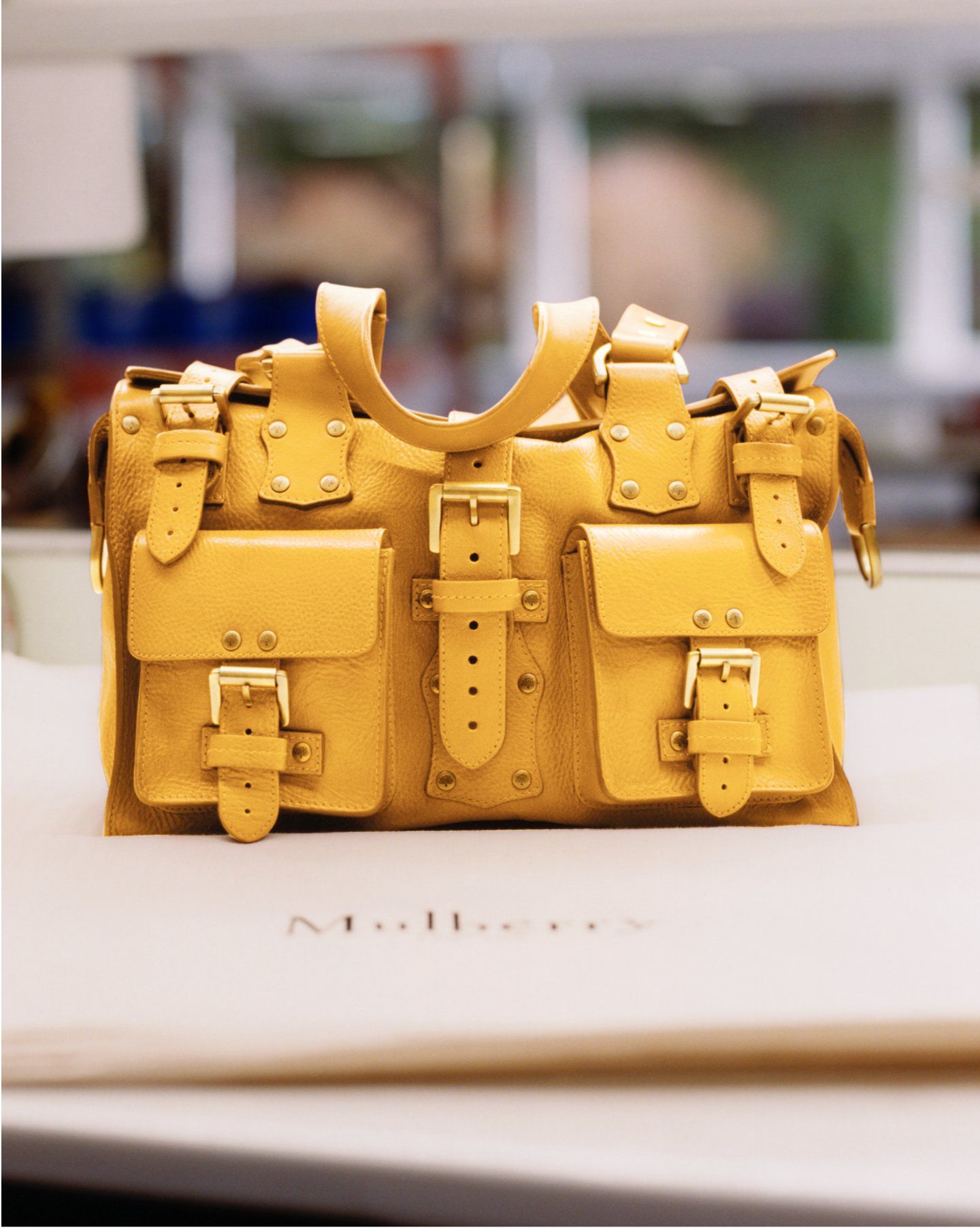 The Mulberry Exchange
We take pride in crafting bags that last, and much as we would like every customer to keep their bag for life and hand it down to the next generation, we also believe that a change or exchange can be positive for everyone.
That's why we've established the Mulberry Exchange, an in-store and digital platform to match authenticated and beautifully restored classics with a new owner, ensuring that a Mulberry bag can have many lives.
The Exchange also offers a buy-back scheme that enables our customers to have their Mulberry bags authenticated and appraised, with the opportunity to put this value towards a new purchase.
All of these vintage and buy-back pieces have been carefully revived by Mulberry's restoration artisans in Somerset before arriving at the Mulberry Exchange hub on mulberry.com and in stores across the UK. You can book a one-on-one appointment to discover the collection in store or through a virtual consultation. Selected Mulberry Exchange silhouettes are also available online through our partner in luxury circularity, Vestiaire Collective.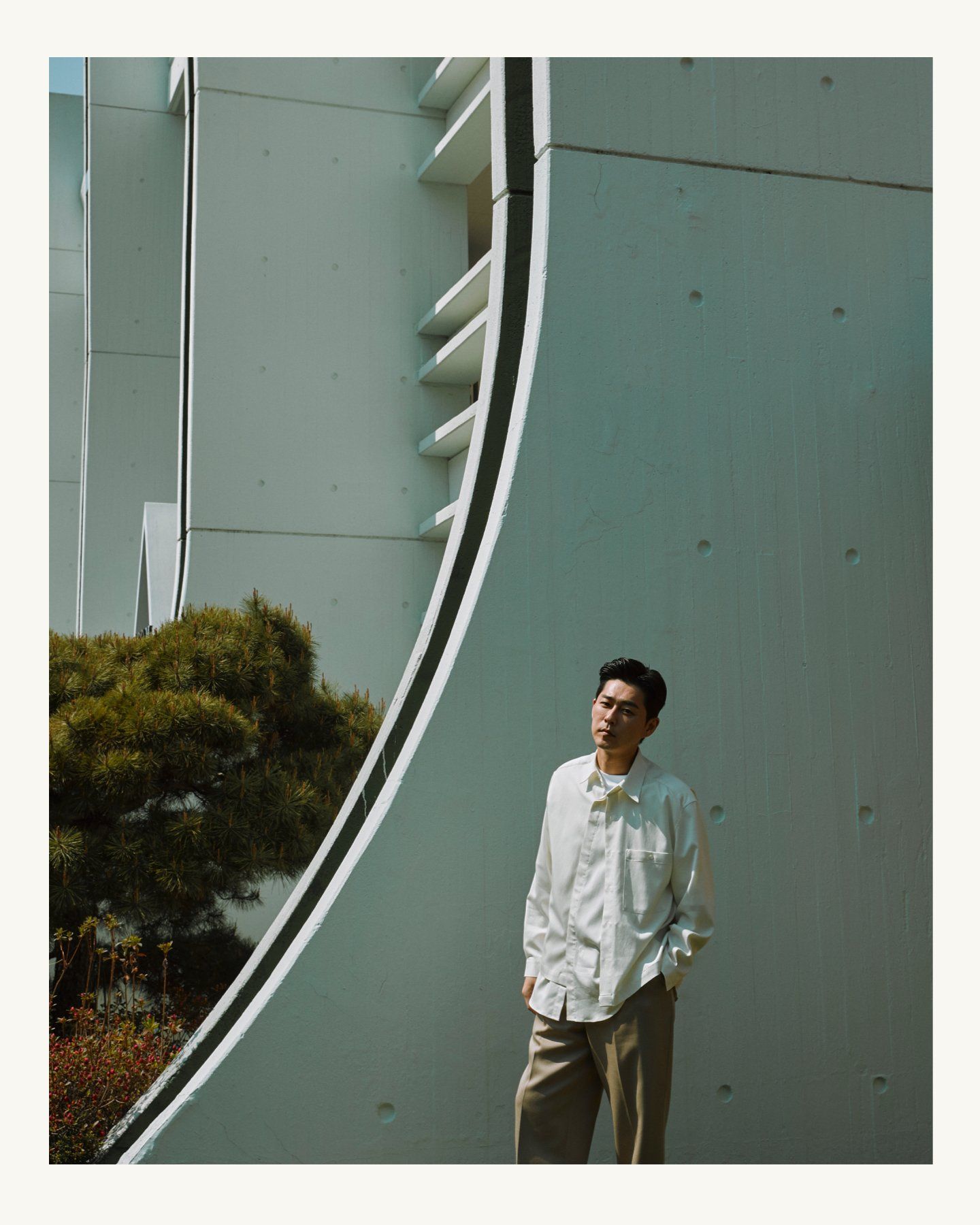 Koo Dong Hyun, Stylist & Founder of Applixy
We spoke to Koo Dong Hyun about the importance of making re-sale an established part of fashion culture. Koo Dong Hyun has been a fashion stylist for more than 10 years and also runs Clue de Clare, a women's clothing brand. As a stylist, he became deeply aware of the problem of fashion items that were used once and discarded. His solution was APPLIXY, a fashion resale platform that supports sustainable fashion by defining a new consumer culture around his unique curations of seasonless and beautifully-crafted luxury products.
---
"What if the proportion of new bags gradually decreases and the proportion of reused and remade products increases, adding new value to the past? Wouldn't this be the most reasonable change for the world?"
---
Sunnie, Fashion Influencer
We're proud to call Sunnie a long-term creative collaborator, beginning with her micro campaign for the Mini Iris launch in China, and we're excited that she will feature as part of Mulberry's international panel during WWD China's Sustainability Summit. Sunnie is a lifestyle blogger and vlogger, who specialises in storytelling through videos, and she has attracted a wide audience with her distinctive style and strong views. She regularly restyles and re-features her favourites pieces in her weekly style diary, amongst them her Mulberry Mini Iris.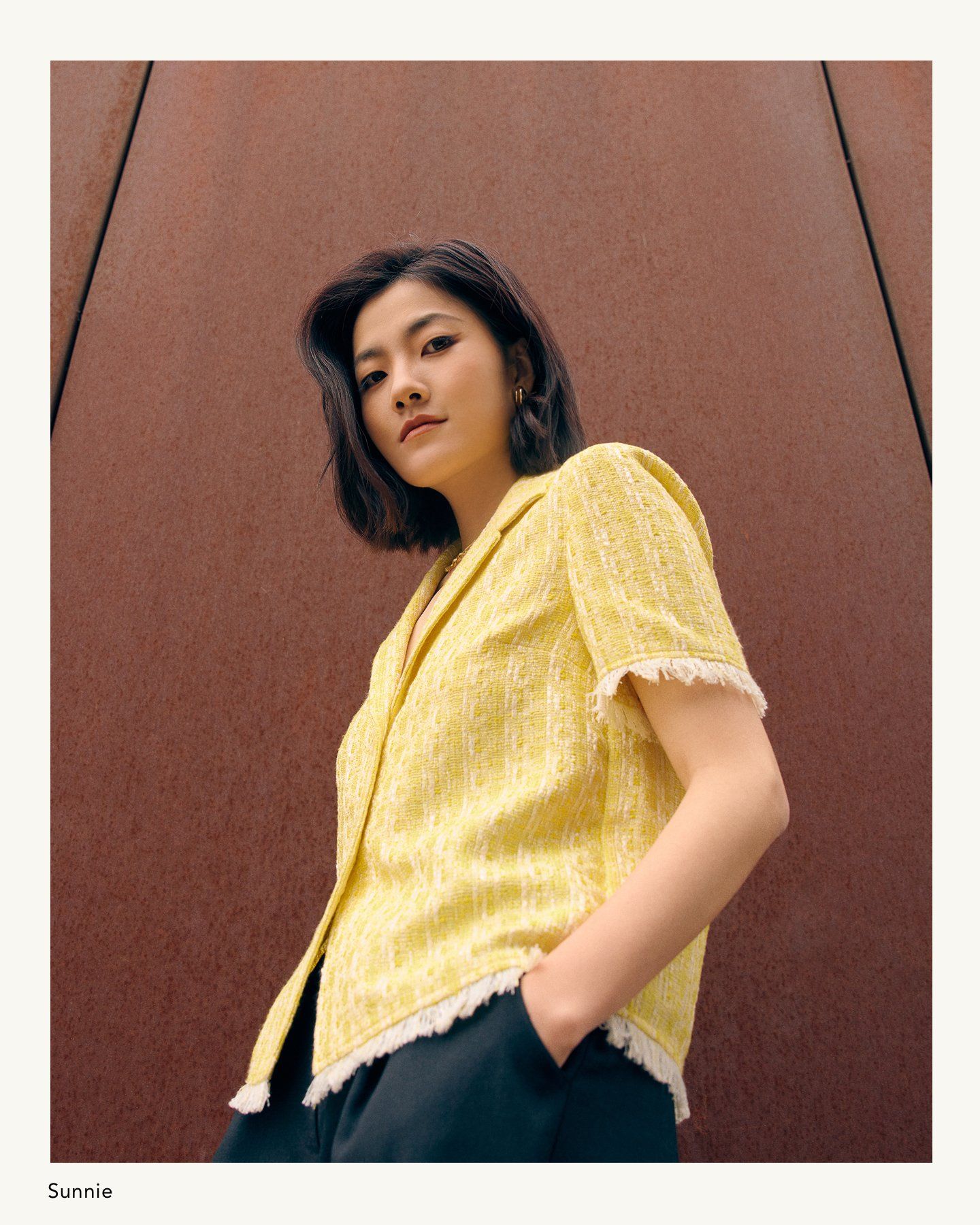 ---
"My generation expects clarity from brands on how they source and use materials. They want more transparency, to know where their products come from."
---
Leather goods are the foundation of our business and comprise over 90% of our collection. As such, we are focussed on sustainability practices in this area, where we can make the most difference. We are committed to transparency, regeneration and circularity across our leather supply chain from farm to finished-product and our UK factories, which produce more than 50% of our products, are carbon neutral.
From our early days, we have been at the forefront of improving practices in the leather industry, taking an active role in a number of multi-stakeholder initiatives. However, we believe the time has come for transformation looking beyond impact reduction to solutions that have the potential to create positive change from the ground up.
We are working with farmers who are investing in regenerative agriculture to source the hides that will produce our leather and we are also working with tanneries that are pioneers in low impact manufacturing and zero waste leather production.
Across Europe, our tannery partners work with farms locally within the EU to source hides for their leather production. We are working with these pioneering tanneries to map and measure their supply chains, and follow traceability mechanisms from farm to tannery. Working with partners who source locally enables the level of transparency required in building a future network of farms that are invested in environmental stewardship.
Can a Mulberry bag come with a promise of regeneration, renewal and reimagination? If it can, and we believe it can, then yes, a bag can truly play a part in making things better.
If the day comes that one of our bags really has reached the end of the line, we will buy it back, and use it to power the production of a new bag through an innovative energy reclaim system unique to our strategic partner Muirhead, a member of the Scottish Leather Group, ensuring that the line never ends, it just becomes a circle.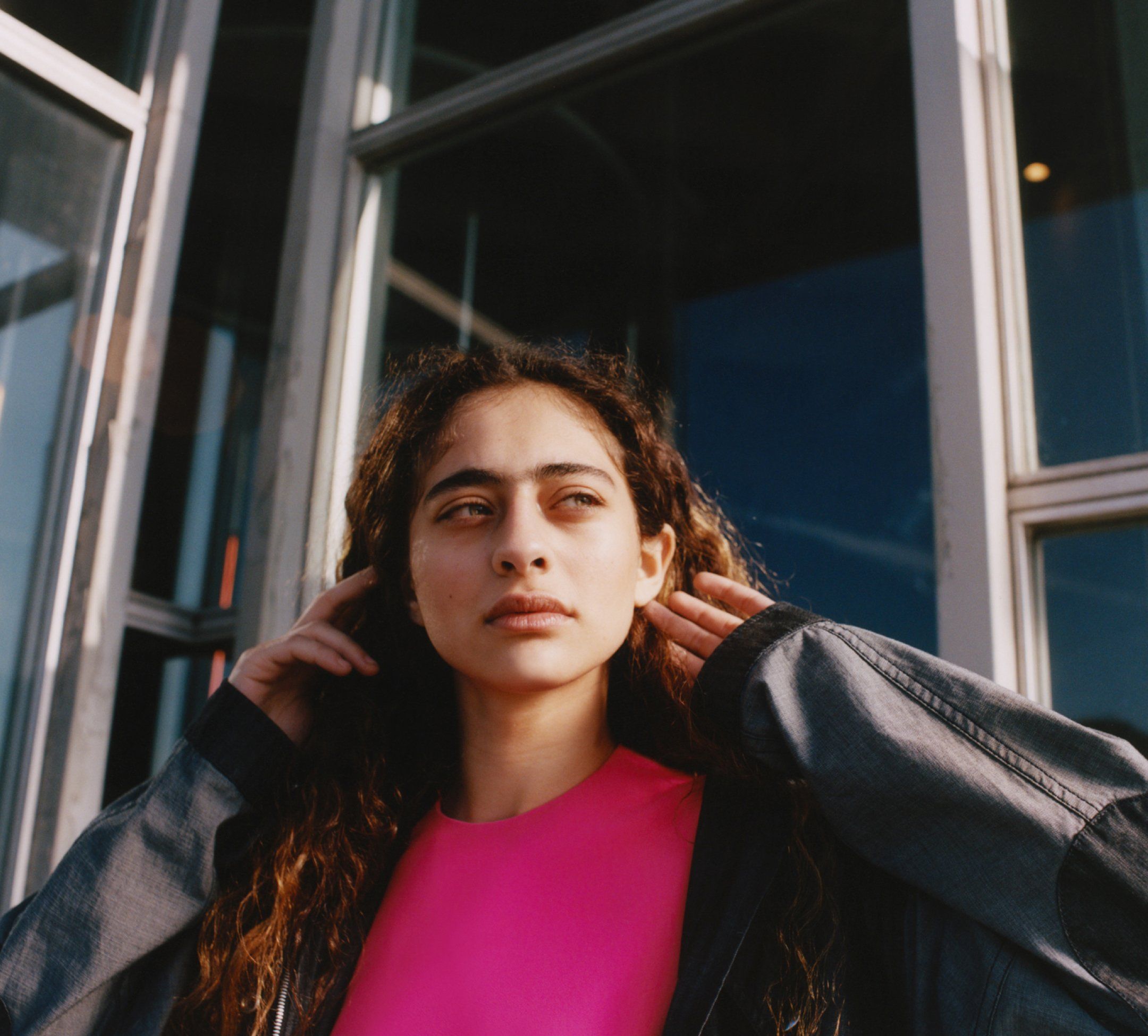 Deba Hekmat, Model
"Fast fashion doesn't make sense. It's the clothes with a little message behind them, a lot of the things that I've kept for a very long time has been given to me by someone that I care about."