Spring Summer '19 Collection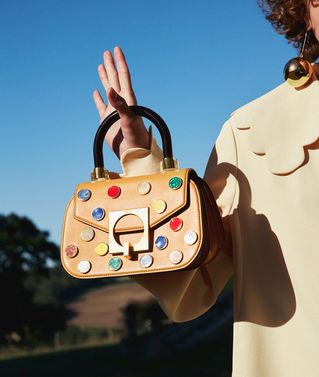 The striking silhouette of the decade is the blank canvas for the Mulberry Spring Summer '19 collection - an invitation to explore textures, textiles and prints, with a new pop energy. Today's Mulberry muse is youthful and dynamic in brief miniskirts and swinging coats, pea-jackets and trenches cut with precise lines - straight and narrow, or rounded into sweet, girlish scallops.
British sixties couture, the style of Carnaby Street and the King's Road, the models Lesley 'Twiggy' Horby and Jean 'The Shrimp' Shrimpton - all inspire. The feel is more urban and urbane, although there is also a touch of craft, with crochet dresses in delicately-coloured metallic lurex, alongside matching wide-brimmed hats.
It's all about contrasts - sharp and soft, playful and sophisticated. The uniting factor? A quintessential Britishness recognisable the world over.