The Lowest Carbon Collection
Meet a familiar classic with an extraordinary tale to tell
Earlier this year we released our Made to Last manifesto, a series of bold commitments to transform our business to a regenerative and circular model, with ambitions of reaching Net Zero carbon emissions by 2035.
Crafted in the world's lowest carbon leather in our carbon-neutral Somerset factories and created in the UK from field to final stitch with a pioneering hyper-local, hyper-transparent supply chain, this limited-edition update on our classic Amberley Satchel represents the future of Mulberry's leather craft.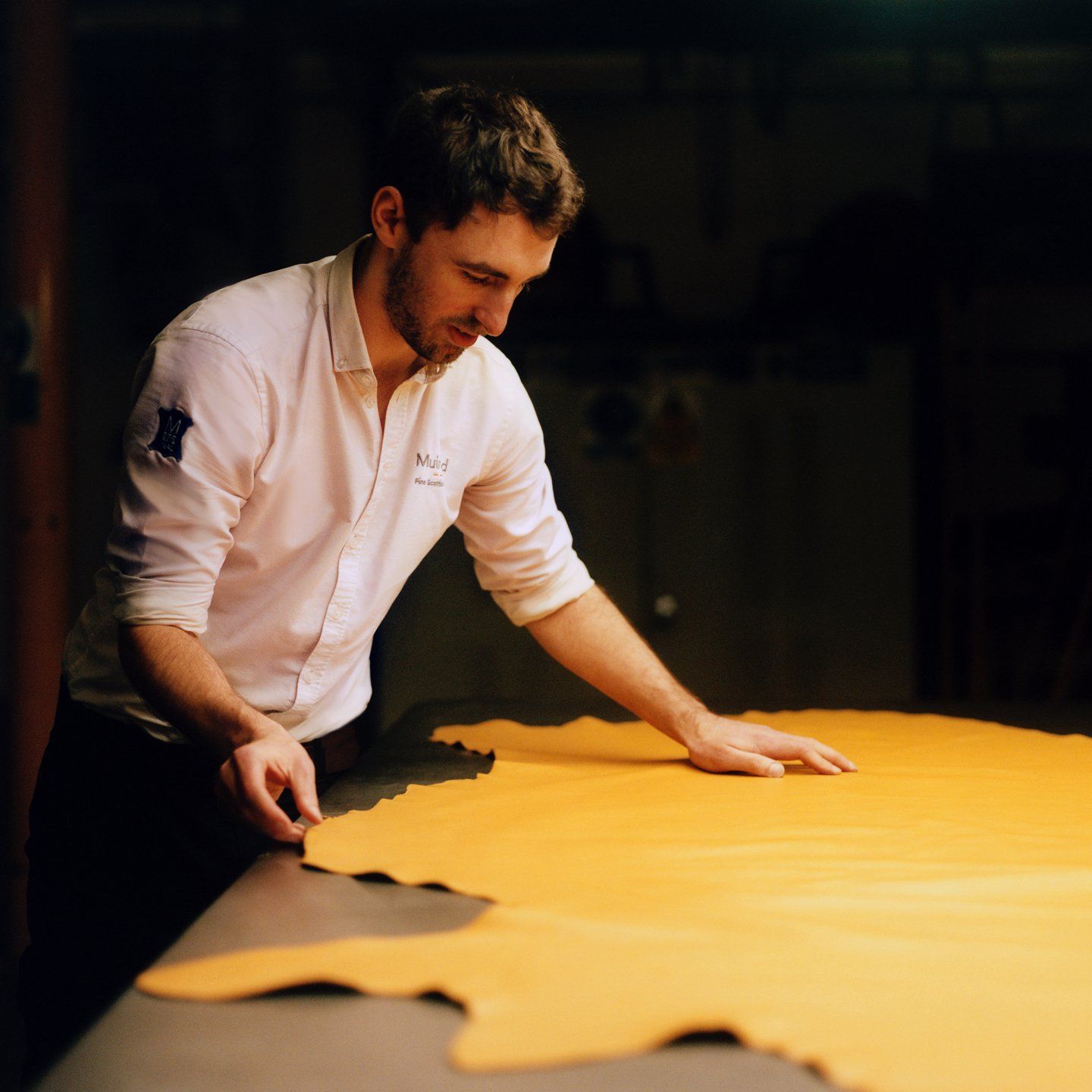 Our strategic partner, Muirhead, a member of the Scottish Leather Group, has a cutting-edge thermal energy plant, unique in the leather industry, that enables them to convert solid waste to steam, circularising the manufacture of our leather.
Their innovative take-back scheme converts end-of-life leather into fuel for their thermal energy plant, so that old leather contributes to the manufacture of new. That's why we'll still buy back any Mulberry bag that's reached the end of its life, and by using Muirhead's innovative energy reclamation technology, we can ensure its recovered energy becomes part of our circular supply chain, powering the production of a new Mulberry bag.
We are working with farmers who are investing in regenerative agriculture to source the hides that will produce our leather and we are also working with tanneries that are pioneers in low impact manufacturing and zero waste leather production.