Corporate Governance
The Company's ordinary shares are admitted to trading on the AIM Market of the London Stock Exchange.
The QCA Code
On behalf of the board of directors of Mulberry ("the Board"), I am pleased to make this statement which sets out the Board's approach to corporate governance. The Board recognises the importance of high standards of corporate governance and considers that the company's success is enhanced by a strong corporate governance framework. As Chairman of the Board, one of my responsibilities is to ensure that this framework is maintained.
In accordance with the AIM Rules for Companies and their requirement to adopt a recognised corporate governance code, the Board has now formally adopted the Quoted Companies Alliance Corporate Governance Code 2018 ("the Code"). The Code is based on 10 principles, aimed at delivering growth, maintaining a dynamic management framework and building trust.
The table below provides an explanation of how Mulberry applies the principles of the Code.
Further information on the Board's corporate governance procedures can be found on the investor relations website and in the Annual Report.
Godfrey Davis, Chairman
17 June 2019
Code Principle
How Mulberry Applies The Principle
1. Establish a strategy and business model which promote long-term value for shareholders
The strategy and business model is discussed, agreed and reviewed on a regular basis by the Board as a standing agenda item.

The Board's strategy and business model is set out each year in the Company's Annual Report with updates provided in the full year and half year financial results announcements and presentations, which are available in Reports & Results.
2. Seek to understand and meet shareholder needs and expectations
The Chairman seeks to meet shareholders through direct meetings and at the Annual General Meeting. Three Board members have connections with our majority shareholder, Challice, or its owners.

In addition, the Investor Relations desk communicates to all shareholders and the wider market through the Company's Investor Relations website and through news releases.

The team is also available for telephone calls, email communication and meetings with shareholders and investors.

The Group is advised by its NOMAD, GCA Altium Ltd, its nominated corporate broker, Barclays Capital and by Headland Consultancy for financial PR matters.
3. Take into account wider stakeholder and social responsibilities and their implications for long-term success
The Group's approach to Corporate Social Responsibility ("CSR") is set at Board level and according to the principle that "Mulberry will make a positive difference to its people, environment and communities in which it works."

Details of the CSR policy can be found in the Annual Report and in Corporate Social Responsibility.

The Group has a CSR coordinator that reports through the Supply Chain Director to the Group's management board and is active in minimising the impact of the Group's activity on climate change, reducing waste, ensuring fair practise, animal welfare and community involvement. CSR implications are considered in connection with the Company's production, operation, people and organisation.

In addition, there are employee committees which meet regularly, a charity fund and a charity committee which considers applications for donations and each year the Group supports several employee chosen charities with fundraising.
4. Embed effective risk management, considering both opportunities and threats, throughout the organisation
Principle risks, and plans to mitigate these risks, are set out in the Annual Report and are discussed during Board meetings.

These include consideration of economic climate, individual market performance, currency risk, competition, loss of talent and IT, including cybersecurity.
5. Maintain the Board as a well-functioning, balanced team led by a chair
Details of the eight Board members are provided in the Annual Report and within Corporate Governance.

There are two executive members and six non-executive members, of which there are two independent Directors, Christophe Cornu and Julie Gilhart. The Board considers that there is an appropriate balance between executive and non-executive directors and that there is sufficient independence taking into account the aforesaid connection with the majority shareholder.

The Board meets at least six times each year and is responsible for Group strategy, investments and capital projects and for ensuring that an appropriate framework of internal control is in place throughout the Group.

The Audit Committee meets at least twice a year, to review the half year and full year financial results and to review the internal controls framework of the Group.

The Nominations and Remuneration Committee meets at least twice a year to consider senior management remuneration and key appointments.
6. Ensure that between them the directors have the necessary up-to-date experience, skills and capabilities
The Board is considered to comprise individuals with a balanced mix of relevant experience in the sector, the financial and the public markets and with the necessary experience and strategic and operational skills required. The Nominations and Remuneration Committee of the Board ensures that new Board members are selected based upon specific criteria targeted at complementing the strengths of the Board as a whole.

The directors' biographies and skill sets are detailed in the Annual Report and within Corporate Governance.
7. Evaluate Board Performance based on clear and relevant objectives, seeking continuous improvement
The Chairman considers the performance of the Board on an annual basis as part of the Budget process.

The Chairman considers the Group's progress in achieving strategic objectives and the more immediate requirements of the annual plan.
8. Promote a corporate culture that is based on ethical values and behaviours
Mulberry maintains high ethical standards and these are described as part of the Corporate Social Responsibility statement as set out in the Annual Report and on the website.
9. Maintain governance structures and processes that are fit for purpose and support good decision-making by the Board
The Directors' roles and responsibilities are summarised below:



Chairman: Ensures the Board and broader management framework is established, operates effectively and is compliant with relevant statutory codes and Group policies.
Chief Executive: The Group's lead decision maker develops and implements the Group's strategy, manages performance and ensures the Board is informed about business matters.
Chief Financial Officer: Oversees business governance, provides financial reporting to the Board and external stakeholders, maintains financial records and acts as business partner to the CEO, providing information for decision making.
Non-Executives: Provide oversight and scrutiny of the performance of the executive directors and represent the shareholders of the Company. None of the non-executives participate in performance related remuneration / share option schemes.

Further details on the Directors and the Committees are available in the Corporate Governance and Directors' report sections of the Annual Report:

The Roles of the Nominations and Remuneration Committee and the Audit Committee are indicated in the Annual Report.
The Board has overall responsibility for the Group's systems of internal financial control and for monitoring their effectiveness.

10. Communicate how the company is governed and is performing by maintaining a dialogue with shareholders and other relevant stakeholders
The Group reports on its financial performance at least two times each year, at the half year and full year financial results, and provides details of its corporate governance in its Annual Report.

These reports are available on the "Reports & Results" section of the website and in the Annual Report.

The financial results are also communicated via RNS announcements as well as an accompanying financial presentation. Meetings for the financial analysts are held on the day of the results publications for half year and full year.

The Chief Executive conducts press interviews, both immediately following the results publications as well as in between results announcements. Senior management also participates in investor roadshows and meetings in between results announcements. Company participants in these meetings are typically the Chairman, Chief Executive, Chief Financial Officer and Head of Investor Relations.

The Board pays attention to the votes cast by the shareholders at the Annual General Meeting. In the event that a significant proportion (>20% including proxies) of independent votes were to be cast against a resolution at a General Meeting of the Company, the Board would explain any action it has taken or would take as a result of that vote.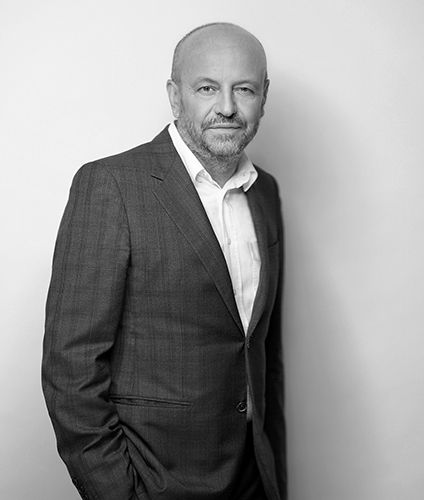 Thierry Andretta
Thierry Andretta, 63, was appointed as Chief Executive on 7 April 2015, following his appointment to the Board as an independent Non-Executive Director on 9 June 2014. He has previously held a number of senior roles at brands including Lanvin, Moschino, Kering, LVMH Fashion Group and Céline, and was Chief Executive of Buccellati. He is a director (gérant) of SCI TMLS and was a non-executive director of Acne Studios Holding AB (until March 2017). Mr Andretta has extensive experience across the luxury sector, with particular focus on international expansion.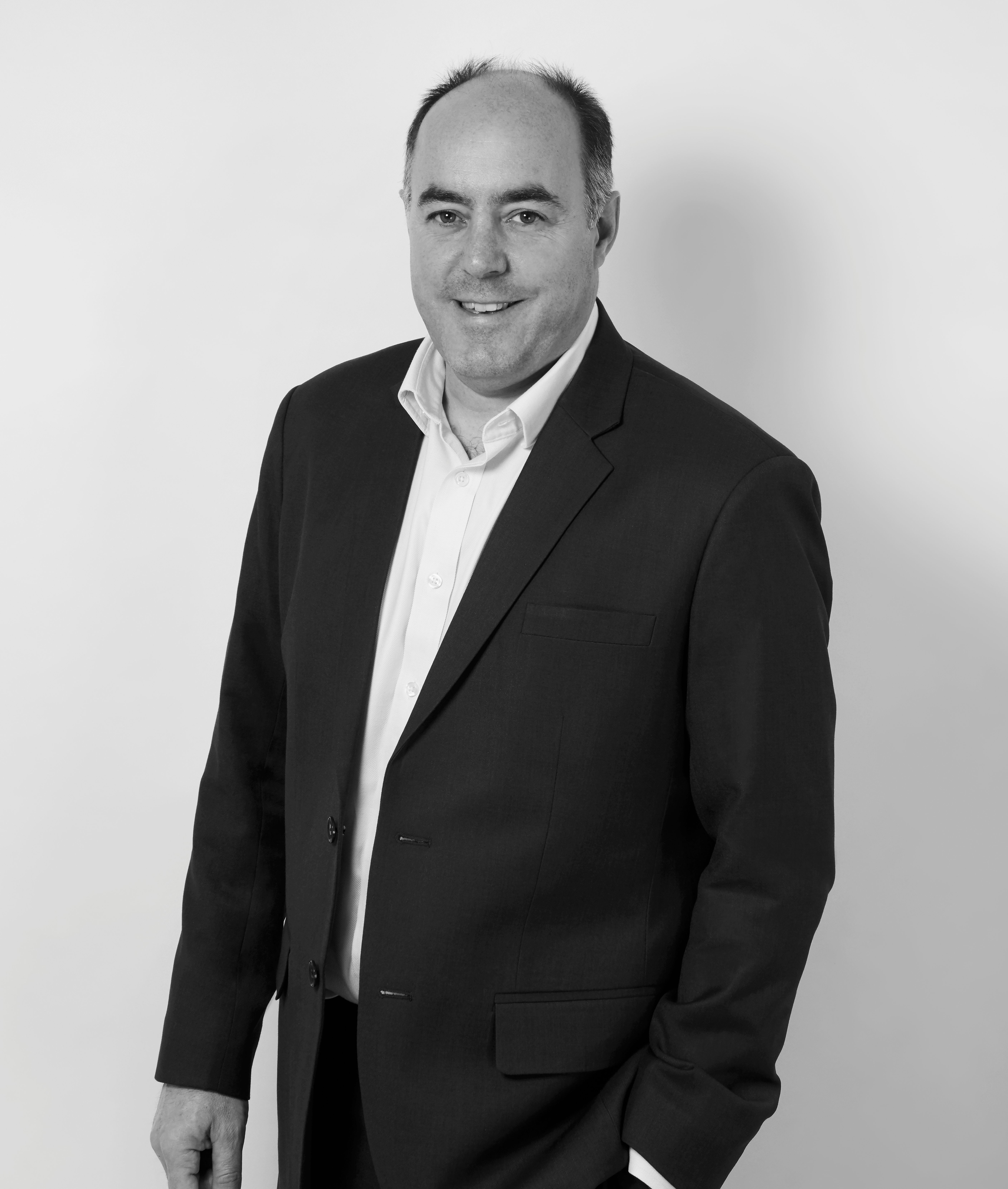 Charles Anderson
Charles Anderson, 50, is Group Finance Director, having joined Mulberry and been appointed to the Board on 7 October 2019. He is an ACMA and was admitted to the Chartered Institute of Management Accountants in 2000. Mr Anderson has over 20 years' experience as a finance professional, the last 17 of which were at Ted Baker PLC. He has experience in developing and overseeing global finance functions, international expansion and systems transformation as well as investor relations.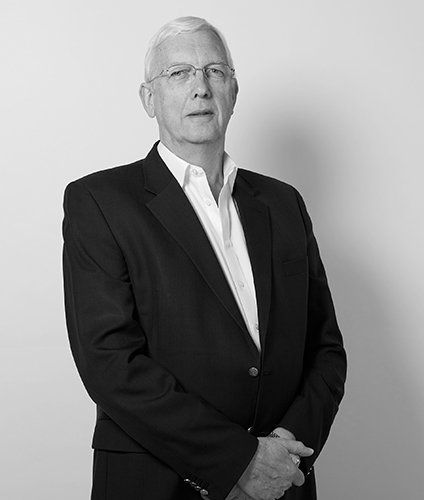 Godfrey Davis
Godfrey Davis FCA, 71, is Chairman of the Board, having been appointed in June 2012. Prior to this he had performed the role of Chief Executive from 2002 until June 2012. He is a Fellow of the Institute of Chartered Accountants in England and Wales and joined Mulberry as Group Finance Director in 1987 after 15 years at Arthur Andersen, where he was an international partner. He is a director of Pittards plc, King's Schools Taunton Limited and Hestercombe Gardens Limited, KST International Limited (appointed 26 August 2015) and a trustee of Hestercombe Gardens Trust. Mr Davis is an experienced leader of private and publicly owned entities and has a strong understanding of the UK AIM market. He has a deep knowledge of the leather goods sector accumulated over many years of experience in the industry.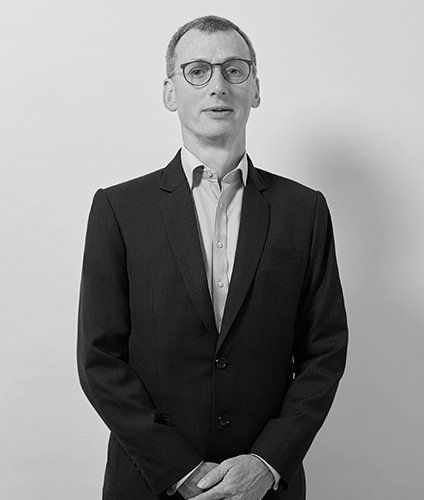 Andrew Christopher Roberts
Andrew Christopher Roberts FCCA, 56, is Chairman of the Nominations and Remuneration Committee (appointed on 7 May 2013). He was appointed to the Board on 6 June 2002. He is a Fellow of the Chartered Association of Certified Accountants. He is managing director of Como Holdings (UK) Ltd which has retail, hotel and real estate operations in the UK and was formerly Finance Director of an AIM listed financial services group. Como Holdings (UK) Ltd is a company ultimately owned by Mr Ong Beng Seng and Mrs Christina Ong. Mr Roberts has a broad experience of international property markets, the branded luxury hospitality sector and global financial markets.
Steven Grapstein
Steven Grapstein CPA, 62, was appointed as a Director on 17 November 2003 and was appointed as Chairman of the Audit Committee on 7 May 2013. He is currently the Chief Executive Officer of Como Holdings USA Inc., an international investment group with extensive interests in the retail and hotel industries. He serves on the Board of Directors of Urban Edge, a US publicly listed company on the New York Stock Exchange, and is the Chairman of the Governance Committee and a member of the Audit committee. He also serves as a member of the Board of Directors of David Yurman corp., a privately held US entity and creator of luxury jewellery and time pieces where he is Chairman of the Audit Committee and a member of the Governance Committee. He served as a member of the Board of Directors and as Chairman of the Board (2010-2015) of Tesoro Corporation, a US publicly held Fortune 100 company engaged in the oil and gas industry. He also served as Chief Executive Officer (1994-2005) and Chairman of Presidio International dba A/X Armani Exchange, a fashion retail company, until its sale on 15 May 2014. Como Holdings USA Inc. is ultimately owned by Mr Ong Beng Seng and Mrs Christina Ong. Mr Grapstein has extensive knowledge of the North American retail market and is experienced in corporate finance and US capital markets.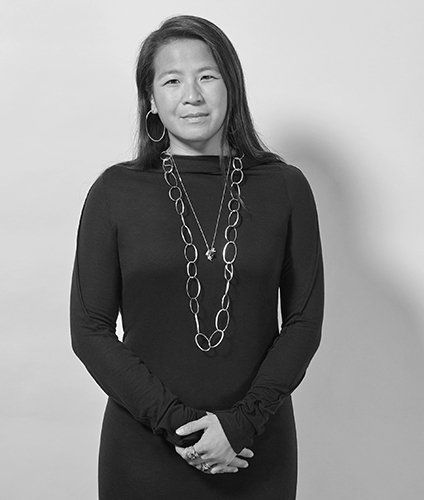 Melissa Ong
Melissa Ong, 46, was appointed on 7 September 2010. She is currently the VP of Business Development and Director of Activities of Como Hotels and Resorts, a company ultimately owned by Mr Ong Beng Seng and Mrs Christina Ong, overseeing the experiential element of hospitality in each destination. She is a director/manager of Mojo Pte Ltd, an investment holding company managing investments in technology, food and beverage, hospitality, real estate and public securities and funds. She also manages the endowment portfolio of COMO Foundation where she serves as a director. She is also a director of Knowhere Pte Ltd, and a director of each of Will Focus Ltd, Club 21 Pte Ltd and Como Holdings Pte Ltd companies which are ultimately owned by Mr Ong Beng Seng and Mrs Christina Ong. Ms Ong is highly experienced in the luxury hospitality sector and brings insight into the Asian market. Her knowledge of relevant technology and application to digital and social media marketing is valuable in relation to enhancing the luxury customer experience.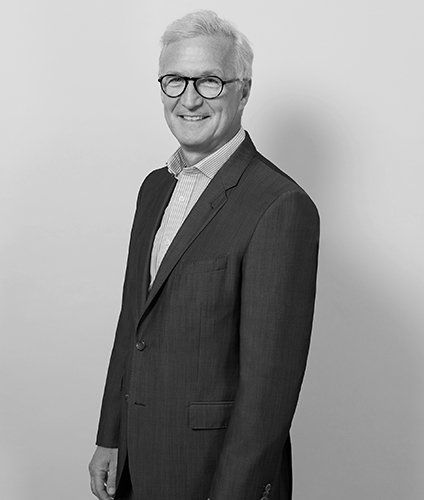 Christophe Cornu
Christophe Cornu, 56, was appointed on 7 May 2013 and is an independent Director. With effect from 1 July 2018 he became CEO of Nestlé France SA, having previously served as CEO of Nestlé Suisse SA and Chief Commercial Officer for Nestlé Nespresso SA. Mr Cornu is an experienced marketing leader with a track record of developing major brands and breakthrough concepts. He is consumer focused, with a complete view from brand purpose development through to marketing execution, and provides valuable insight and challenge on brand and marketing related issues.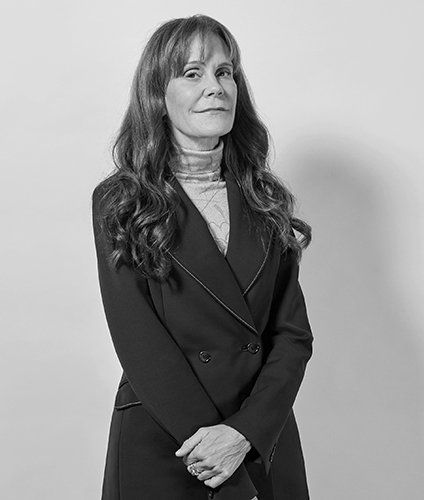 Julie Gilhart
Julie Gilhart, 61, was appointed on 1 December 2014 and is an independent Director. She is a creative business consultant whose clients include Amazon.com, LVMH and Kering. Previously Ms Gilhart was the Senior Vice President, Fashion Director at Barneys New York for 18 years where she was involved in all aspects of fashion brand building, marketing and business direction. She serves as a member on the Boards of Parsons-New School, Outerknown LLC and Tomorrow London Ltd. She is a respected leader within the fashion sector with a history of finding talent and advising and developing growth of businesses. Her expertise relates to the emerging customer, social trends and adaptation of business models to future requirements including focus on sustainability.
Board Responsibility
The Board is responsible for formulating, reviewing and approving the Group's strategy; in addition it has overall responsibility for the budgets and corporate actions. The Board recognises the importance of high standards of corporate governance and supports the principles contained in the Revised Code, applying them where they consider them appropriate to Mulberry Group plc.
Nominations And Remuneration Committee
The Nominations and Remuneration Committee is chaired by a Non-Executive Director, Chris Roberts. The Committee is responsible for determining the remuneration and terms and conditions of employment of Executive Directors and senior employees of the Group.
Audit Committee
The Audit Committee was chaired throughout the year by Steven Grapstein. The other members of the Committee were Chris Roberts and Christophe Cornu. During the year all Directors have been encouraged to attend Audit Committee meetings where possible as part of the programme to maintain the Group's systems of internal control. The Committee may examine any matters relating to the financial affairs of the Group. This includes the review of the annual financial statements, the interim financial statements and other financial announcements, prior to their approval by the Board, together with accounting policies and compliance with accounting standards, and of internal control procedures and monthly financial reporting, and other related functions as the Committee may require. The Non-Executive Directors have access to the Group's auditor and legal advisers at any time without the Executive Directors being present.
Current Share Price
Mulberry Group plc: Please note this detail has a delay of at least 15 minutes.