Autumn Winter Collection '19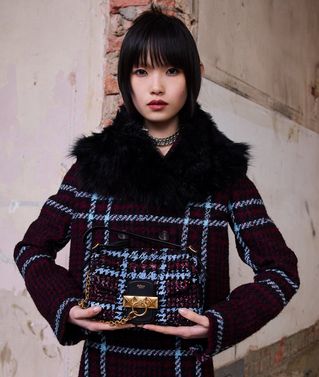 For AW19 Mulberry combines cornerstones of British style – eccentricity and reserve – to create a collection that complements the individuality of modern women. Tradition melds with punk aesthetics as staples of menswear are interwoven with the hallmarks of femininity. Together they form an intelligently irreverent and contemporary wardrobe steeped in heritage.
This idea of building blocks of British style is apparent in each aspect of the collection. Every piece has been created with the process of constructing an outfit, and a singularity, in mind.
Since joining Mulberry, I've sought inspiration from diverse facets of British history and culture; always with the intent to make people rethink what has come before. I've enjoyed playing with the eccentric, but this season, my focus was simple: to create building blocks for a modern British wardrobe. Pieces which reflect both who women are and who they want to be.
Johnny Coca, Creative Director.