AW20: Strength and Sensibility
This collection celebrates the innate strength and style of women throughout British history - and their legacy in British culture. The collection sees rural codes reimagined in today's urban settings, bringing a soft nostalgia to the city's utilitarian aesthetic. Rules of femininity and utility are rewritten through a romantic approach to a modern uniform.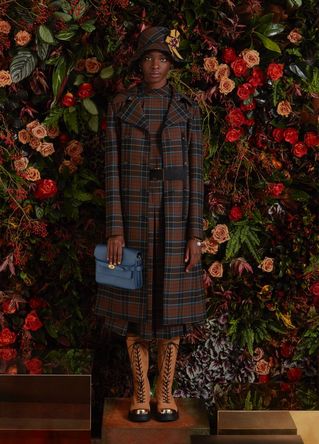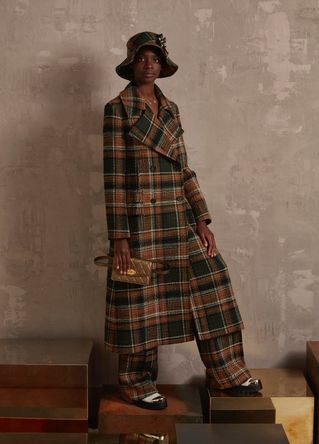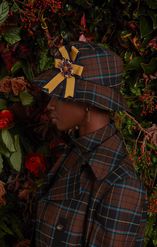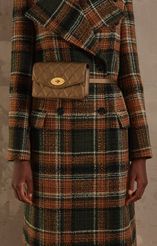 For this collection I looked to the wardrobes of strong British women from iconic eras, playing with elements they had in common, bringing them into a modern setting and creating a uniform in the image of contemporary femininity - celebrating the timelessness of women's innate strength.
Johnny Coca, Creative Director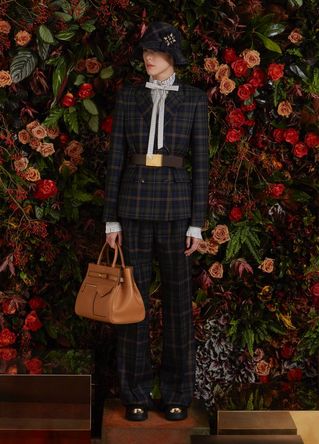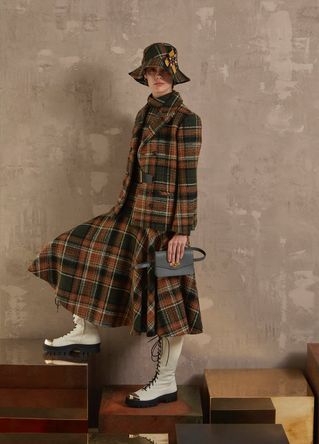 The bag collection sees iconic Postman's Lock silhouettes reimagined, with new Darley and Belted Bayswater styles joined by the Iris and a Mini Millie in playful new animations from leopard print and high-contrast check to burnished metallic.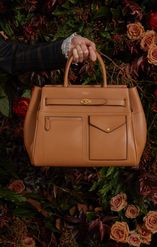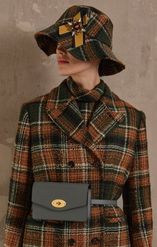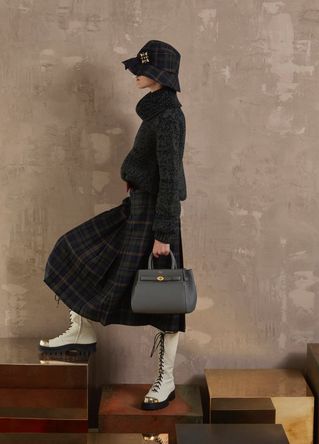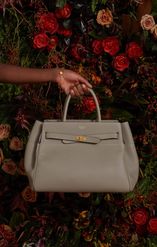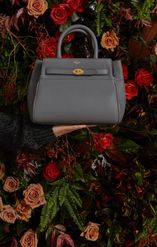 The Mulberry house palette predominates with heritage Oak, Navy, Oxblood, Deep Amber and Black, punctuated with arresting flashes of Scarlet, Powder Pink and Coral Orange. Mulberry Green makes its debut as a key colour in the collection, enhancing silhouettes with a rich hue familiar from the brand's signature sustainable packaging and responsibility charter.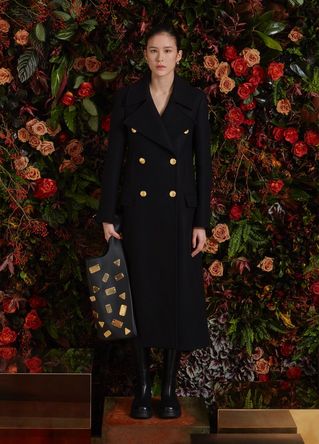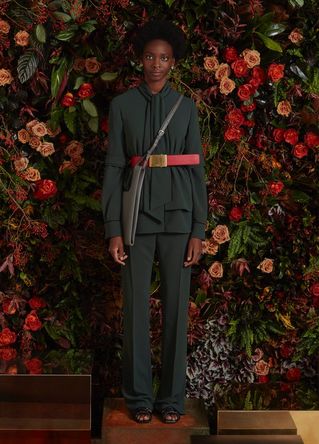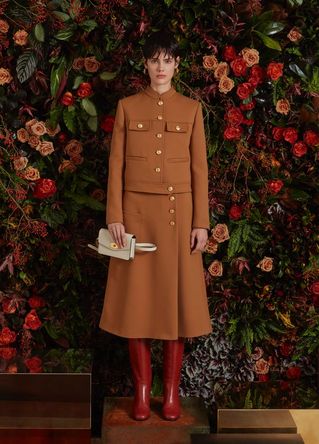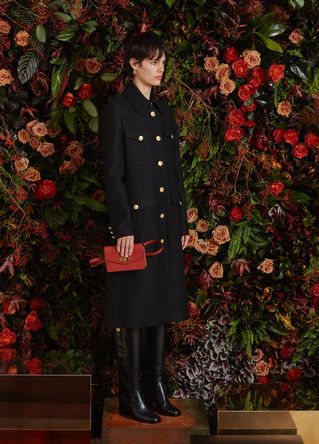 Flowing silhouettes dominate the outerwear and tailoring, with embellishment from traditional British uniforms: gold buttons, rosettes and shining medals adorn capes, double-breasted coats and relaxed suiting. They offset mid-length skirts and pussy-bow necklines that play with codes of demure dressing, becoming bolder for evening, with bright embroidery, lavish brocade and bejewelled collars.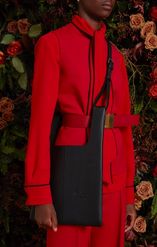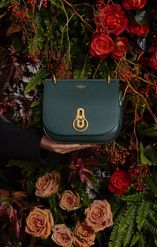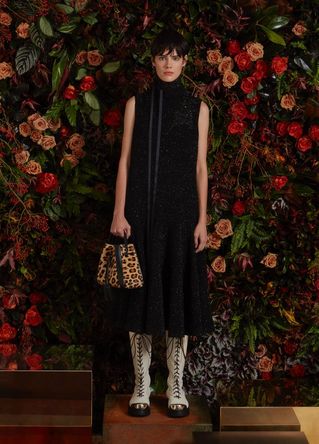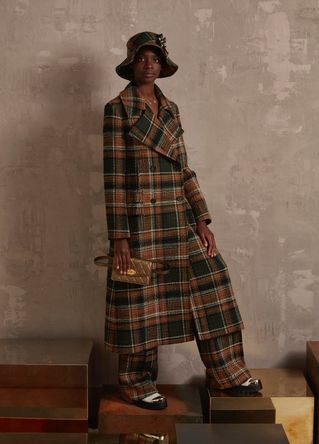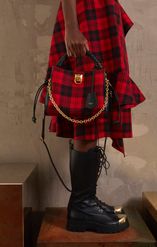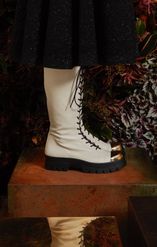 Boots lead the daytime footwear edit from equestrian wellies to urban lace-ups with chunky, punkish soles. Penny loafers complement the fluid womenswear separates, carrying from day into night with contemporary ease. A quiet glamour defines the evening mood with elegant ankle-tie styles and a pyramid heel borrowed from Mulberry's architectural Keystone Lock.
Spotlight On: The Iris
Discover modern, soft structure and a natural versatility. Enhance the ladylike silhouette with your personal choice of a braided top handle, available in a wide range of colour combinations. Double pull cords highlight the natural tactility of leather and allow for a personalised shape. The perfect finishing touch? Our Keystone Lock, a reflection of the UK's rich history of craftsmanship.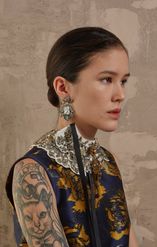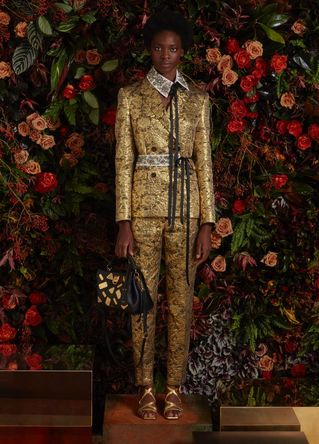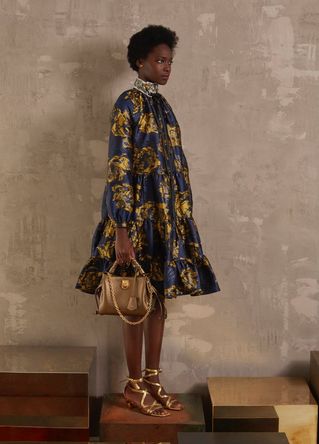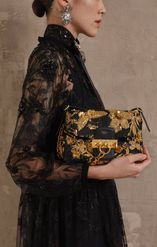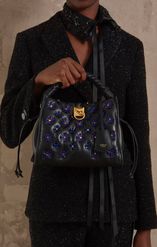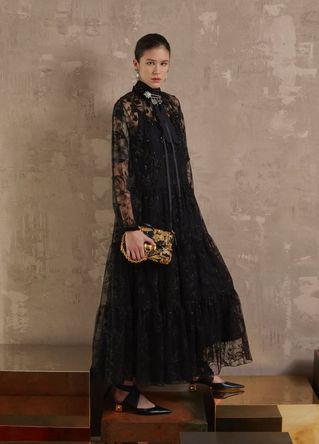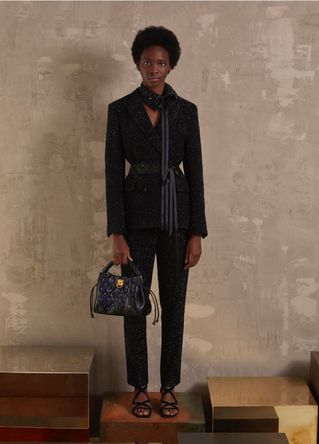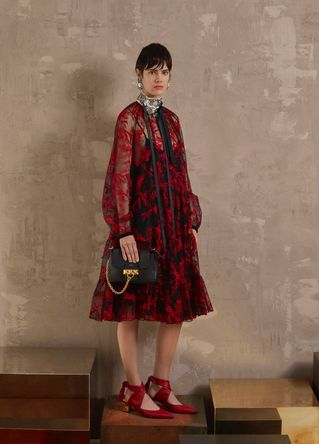 The jewels collection sees regal and Regency influences combine in delicate blue porcelain and sweet hanging charms, ornate baroque-style earrings and regimental ribbon decorations. They pair effortlessly with traditional rain hats to bring a feminine edge to rich winter textiles.