Cupcycled Packaging
2.5 billion disposable coffee cups are thrown away each year. Our signature Mulberry Green packaging transforms this waste into beautiful paper.
Coffee cups pose a problem for most recycling plants due to an inner layer of plastic that until recently has rendered coffee cups unrecyclable. Our partners at Cropper's paper mill have introduced specialised new CupCycling technology to combat this problem. The innovative zero waste process removes the plastic lining from the paper cup, allowing both to be recycled separately. The paper fibre is then combined with other post-consumer waste and wood from sustainably managed forests to create paper for our Mulberry Green bags.
We developed our signature Mulberry Green shade with G.F Smith, a UK paper specialist with over 100 years' experience, to represent our brand heritage and commitment to a sustainable future.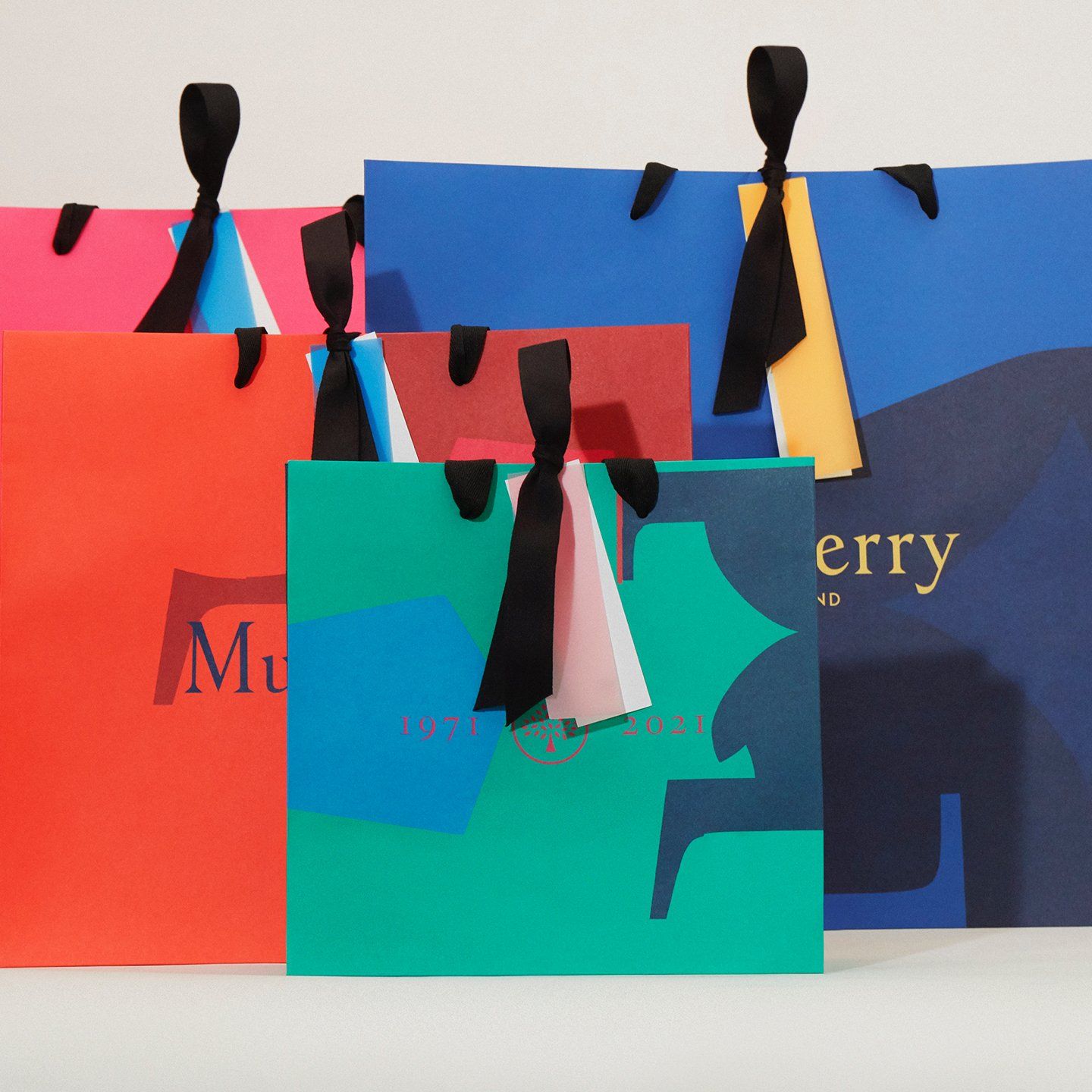 The Colour Field Collection
Throughout 2021, customers can also discover this artwork across limited edition 50th anniversary packaging, crafted with the same sustainable CupCycled material as our signature Mulberry Green bags.