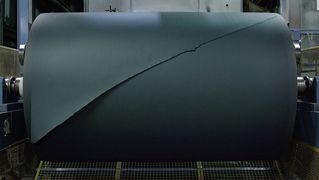 An essential part of the British landscape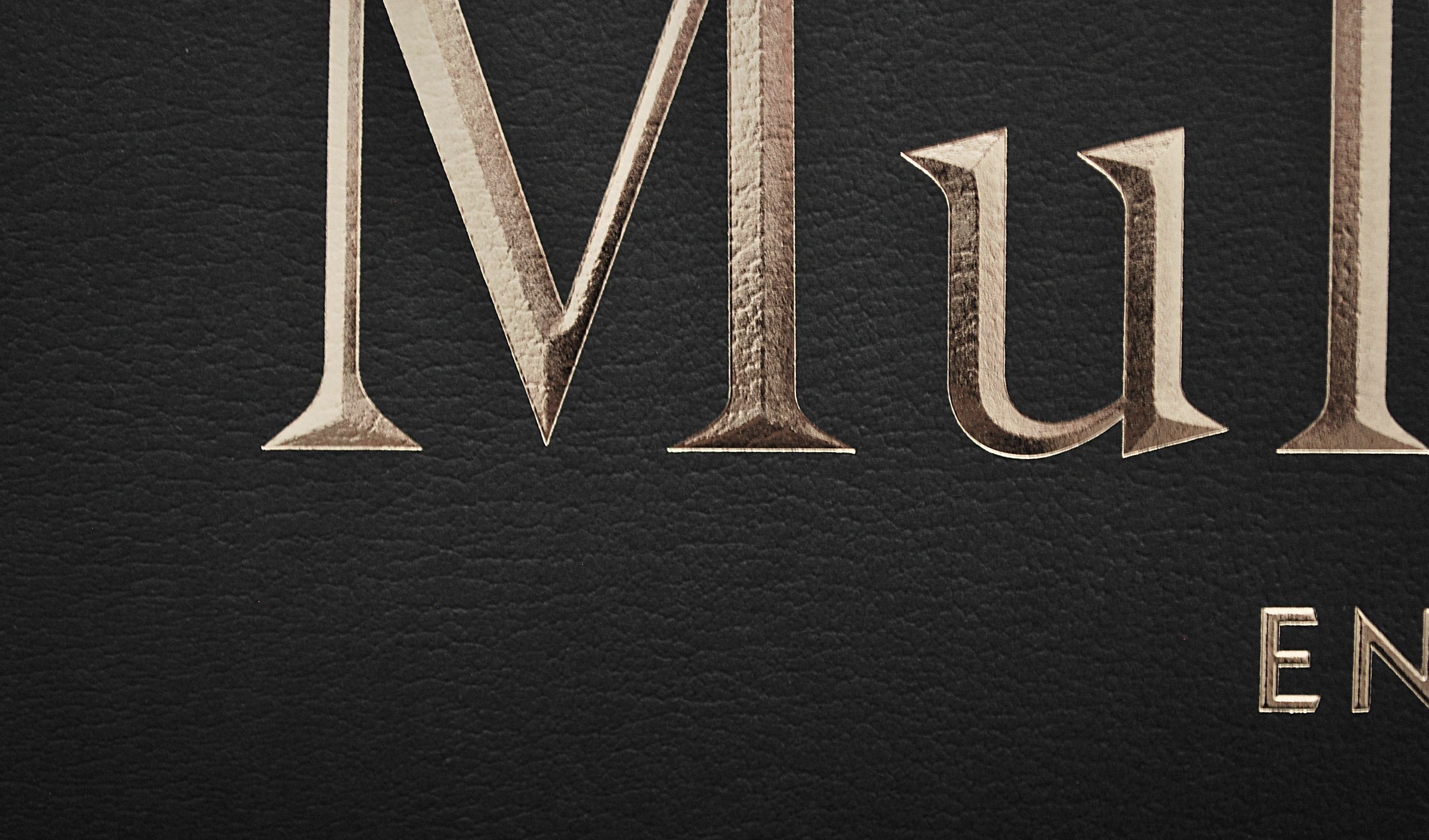 Our hallmark colour, Mulberry Green, epitomizes Creative Director Johnny Coca's ethos: to draw on the roots of the brand, but to offer a new point of view. Born from our heritage and our values, it is classic, but also modern - a piece of future history.
Created in 2015, Mulberry Green has been used for our packaging ever since. A new shade of British Racing Green, the rich hue is used as the motor
racing colour of the United Kingdom. Mulberry Green evokes layers of history and the roots of the brand as Roger Saul, Mulberry's founder, had a passion for racing classic cars. Mulberry Green is evocative of a love of the English countryside and the beauty of its landscape. The shade, mixed with high levels of blue pigment and rich yellow, was developed with paper merchant G. F. Smith - a British specialist with over 130 years experience. Mulberry Green even adorns the insoles of our shoes and the lining of our outerwear, an ever-present reminder of our identity.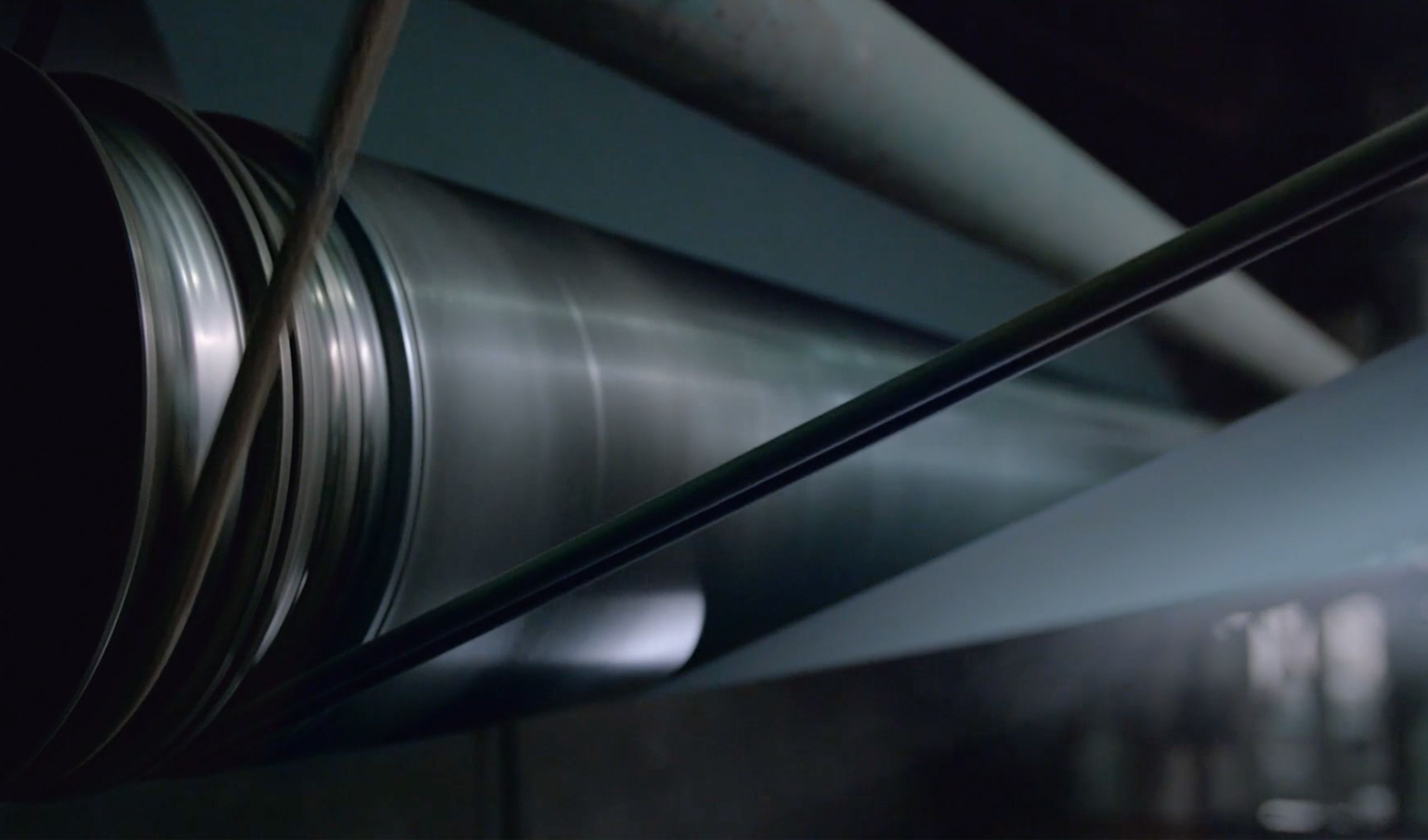 Mulberry Green is emblematic of our commitment to social responsibility. All our Mulberry Green packaging is made from paper produced in England's Lake District, on the banks of the River Kent. At least 50% of its raw material comes from post-consumer content, to reduce impact on the environment. The remaining 50% is sourced from sustainably managed forests.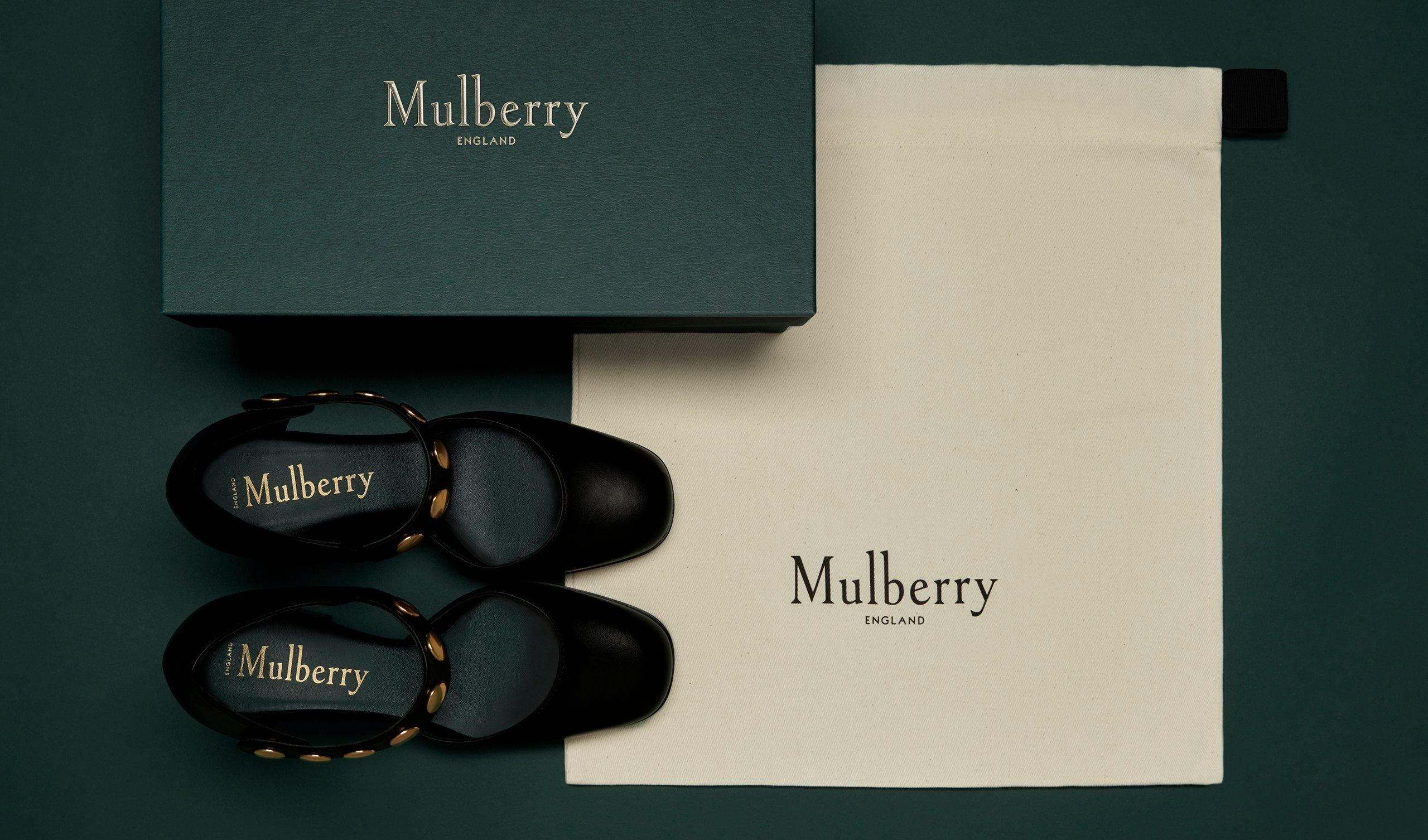 With Mulberry Green's introduction in 2015, the typography of the Mulberry logo was also redesigned to echo the original pioneered by Roger Saul in the seventies, yet updated for a new era. Alongside it is a new incarnation of our Mulberry Tree logo, designed by Saul's sister in 1971 and inspired by the trees he saw as he walked to school. It is a symbol of the quality and longevity integral to us, of Mulberry's origins and values. Today, the Mulberry Tree is enclosed in a circle that both protects and elevates, underlining the importance of being green in Mulberry's thinking, and the values we need to cherish and remember.
As it is true for that timeless shade of green, and for those trees of Saul's childhood, Mulberry is an essential part of the British landscape.